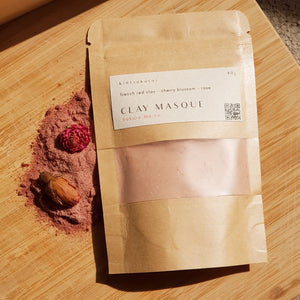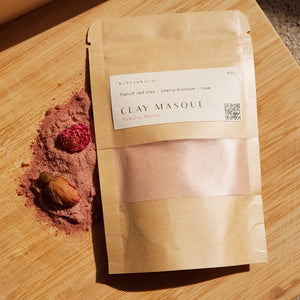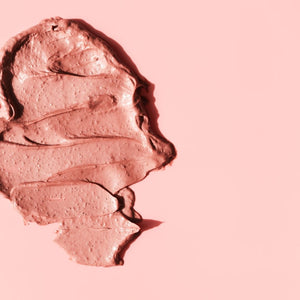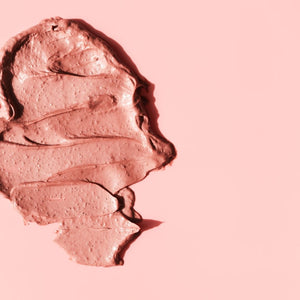 Sakura Blossoms Maiko Brightening Masque
Clay cleansing masques have been used since the ancient times in healing beauty rituals and are known for removing toxins and drawing out impurities from deep in the dermis. They are natural remedies that tone and brighten the skin, bringing out its natural glow. Use as a treatment masque or as a gentle exfoliating cleanser.
Known as the Flower of Youth, Sakura is a highly effective ingredient in promoting smooth, supple skin. Paired with French Red Clay, Rose Petal and Blueberry, this is a vitamin and anti-oxidant rich masque that brightens and rejuvenates the skin for a clear glowing complexion. Scented with sweet, light and refreshing Japanese Cherry Blossom, reminiscent of fresh cherry blossoms, crisp fuji apples and musky peony on a light breezy spring day.
French Red Clay - Highly absorbent, cleansing excess sebum and dead skin cells off the skin leaving it toned and revitalised
Japanese Cherry Blossom - Rich in vitamins A, B and E, repairs the skin's natural barriers to promote smooth, bright supple skin. Sakura also controls sebum production and stimulates collagen formation for plumping and anti-aging effects
Rose Petal - Anti-inflammatory against the sun's UV rays, antioxidant rich in reducing wrinkles and blemishes
Blueberry* - Firms and plumps skin while clarifying skin and defending against damage 
Colloidal Oats* - A gentle exfoliant that helps the skin retain moisture and ease inflammation
Jojoba Oil*

 

- Natural face oil conditioner as it is the oil that is most similar to our body's natural sebum. Seals with a protective moisture retaining barrier.
Suitable for all skin types. Particularly beneficial for dry mature skin.
Usage:
Treatment Masque - Use the wooden spoon to mix a small amount with water or honey to form a paste. Apply evenly using wooden spoon on face and neck except eyes and nostrils. Relax for 5-8 minutes as the clay dries. Rinse off with warm water and moisturize as usual. Excess clay paste can be used on the body. Use 1-2 times a week or when the skin needs deep cleansing, brightening or detoxification.
Gentle Exfoliation Cleanser - Mix with a small amount of water or face oil and gently massage the skin to cleanse off dirt and excess sebum.
No Artificial Colouring. No Synthetic Fragrances. No Nasties. 
Packaged in a resealable craft paper bag with complimentary wooden spoon included. Avoid mixing clay masque with metal utensils as the properties of the clay may be affected.
Weight: 15g / 40g
Ingredients: Australian Kaolin Clay, French Red Clay (Illite), Prunus Serrulata (Sakura) Flower Powder, Rosa Centifolia (Rose) Petal Powder, Vaccinium Corymbosum (Blueberry) Powder*, Colloidal Avena Sativa (Oat Kernel)*, Simmondsia Chinensis (Jojoba) Seed Oil*, Therapeutic Grade Essential Oils (Japanese Cherry Blossom, Rosa Damascena*)
*certified organic