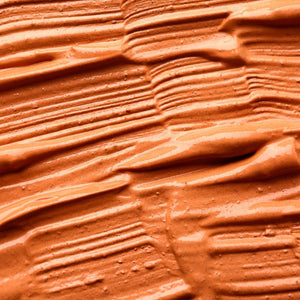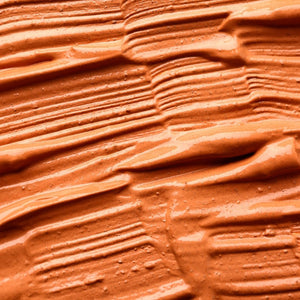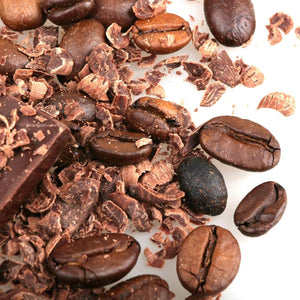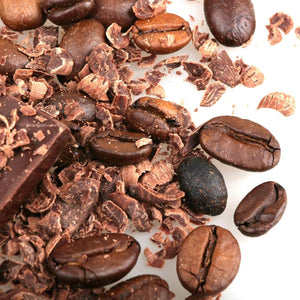 Slow Mornings Chocolate Healing Masque
Clay cleansing masques have been used since the ancient times in healing beauty rituals and are known for removing toxins and drawing out impurities from deep in the dermis. They are natural remedies that tone and brighten the skin, bringing out its natural glow. Use as a treatment masque or as a gentle exfoliating cleanser.
The Slow Mornings Movement encourages a time detached from the hustle and bustle of modern day life, and instead connecting with the self and establishing a sense of focus. A time for the skin to cleanse and detox from daily pollution. Made with a blend of pore cleansing clays, raw cacao, raw maca, and upcycled coffee grounds, this clay masque brings a powerhouse of vitamins and minerals during your time of rest.
Kaolin Clay - The mildest of clays, kaolin is known to be a gentle facial cleanser, removing dull dead skin and absorbing impurities from the skin while leaving it soft and hydrated
Bentonite Clay* - A medium strength antibacterial and anti-inflammatory healing clay that pulls out excess sebum and bacteria from the skin and unclogs pores
Raw Cacao* - high levels of antioxidants, magnesium and Vitamin C. Protection from free radicals, anti-inflammatory, collagen boosting, and elevation of overall skin health
Raw Maca* - An ancient secret from the Peruvian Andes, this super root gives new strength to the skin. Rich in 

manganese and zinc, it helps greatly in skin healing and keeping it plump and glowy

Coffee - Helps in collagen synthesis for skin firming and anti-aging effects. A natural exfoliant that 

unclogs pores, and tightens and brightens the skin.

Colloidal Oats* - A gentle exfoliant that helps the skin retain moisture and ease inflammation
Jojoba Oil*

 

- Natural face oil conditioner as it is the oil that is most similar to our body's natural sebum. Seals with a protective moisture retaining barrier.
Suitable for all skin types. Best suited for normal to very oily skin.
Usage:
Treatment Masque - Use the wooden spoon to mix a small amount with water or honey to form a paste. Apply evenly using wooden spoon on face and neck except eyes and nostrils. Relax for 5-8 minutes as the clay dries. Rinse off with warm water and moisturize as usual. Excess clay paste can be used on the body. Use 1-2 times a week or when the skin needs deep cleansing, brightening or detoxification.
Gentle Exfoliation Cleanser - Mix with a small amount of water or face oil and gently massage the skin to cleanse off dirt and excess sebum.
No Artificial Colouring. No Synthetic Fragrances. No Nasties. 
Packaged in a resealable craft paper bag with complimentary wooden spoon included. Avoid mixing clay masque with metal utensils as the properties of the clay may be affected.
Weight: 15g / 40g
Ingredients: Australian Kaolin Clay, Bentonite Clay*, Raw Theobroma Cacao (Cacao) Powder*, Lepidium Meyenii (Maca) Root Powder*,  Upcycled Coffee Grounds, Colloidal Avena Sativa (Oat Kernel)*, Simmondsia Chinensis (Jojoba) Seed Oil*, Therapeutic Grade Essential Oils (Coffee, Vanillla Oleoresin)
*certified organic