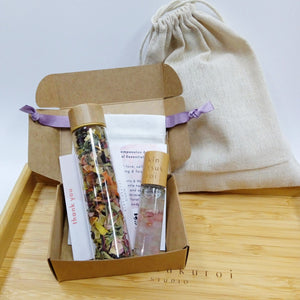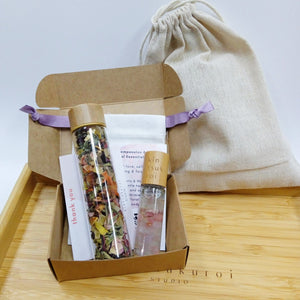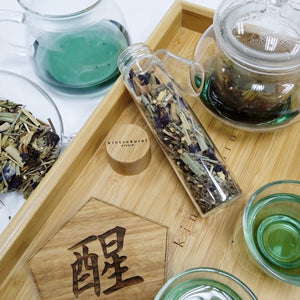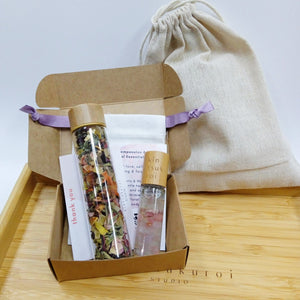 Theia Crystal Tea Gift Set
Enjoy a moment of comfort and calm with our house blended herbal and floral teas made with organic botanicals. Clear the mind and feed the soul with some well needed rest and restoration. 
Each gift set includes:
1 x Your Choice* of Crystal Essential Oil Roller
1 x Your Choice of Botanical Tea or Tisane (Jumbo)
1 x Kintsukuroi Studio Cotton Drawstring
Pouch
1 x Message Card
*Not sure which to pick or fancy a surprise? Let the universe's intuition choose for you. The crystals that share your vibrations will naturally come to their place by your side.