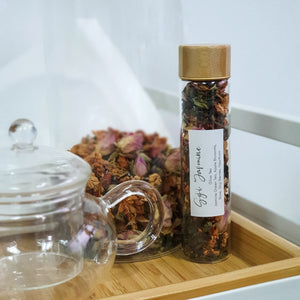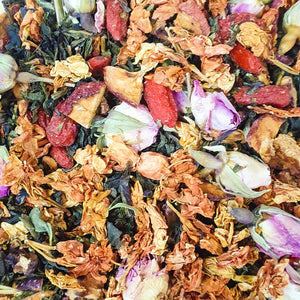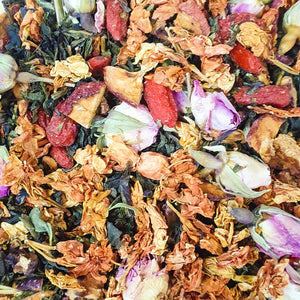 Goji Jasmine Apple Blossom Glow Tea
Jasmine Green Tea from Taiwan with its signature floral scent scape - paired with the mellow sweetness of apple flower blossoms and goji berries, delicately cut with the acidity of hawthorn.
Packaged in a Kintsukuroi Studio glass tea tube.
Ingredients: Jasmine Green Tea, Apple Flower Blossoms, Rose, Hawthorn, Goji Berries
Weight: 14g (Makes 8-10 cups of tea)
Directions: Put 1-2 teaspoons of loose leaf tea into a tea pot or tea infuser and steep for 3-5 minutes in 200-300ml of boiled water.