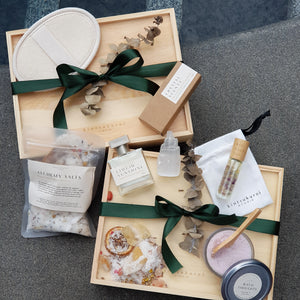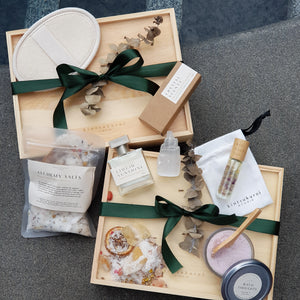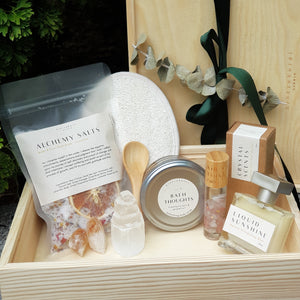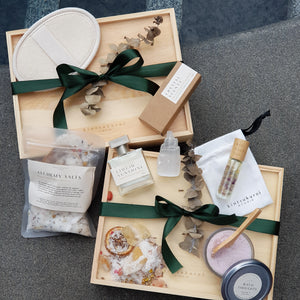 Arctic Stardust Gift Box
In the mystical glow of light when the sun is sitting just below the horizon. Feel the mind and soul connect in the blurred line between light and dark, day and night. An awakening of the soul as the mind puts its mask to rest. A special gift for a loved one for the festive season and welcoming the new year.
Each gift box includes:
1 x Your Choice* of Crystal Essential Oil Roller 
1 x Liquid Sunshine Energizing Mist or Liquid Moonshine Cleansing Mist
1 x Alchemy Soul Salts + Natural Loofah Pad
1 x Selenite Mini Meditation Tower ✨
1 x Handcrafted Carpentered Wooden Box 
1 x Handwritten Message Card
*Not sure which to pick or fancy a surprise? Let the universe's intuition choose for you. The crystals that share your vibrations will naturally come to their place by your side.
No Nasties. No Synthetic Fragrances.