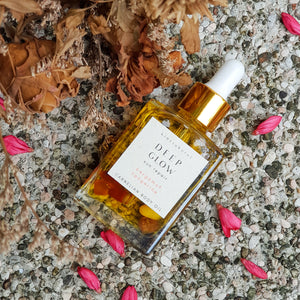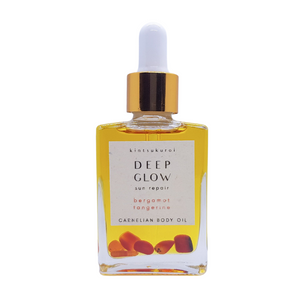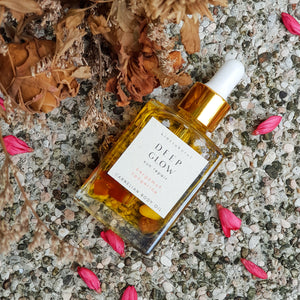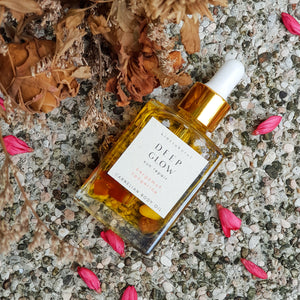 DEEP GLOW Crystal Body Oil - Sun Repair
This blend works on nourishing and repairing skin that has become dry and tough due to exposure to the sun or the sea. It also works as a daily conditioner for retaining moisture and aiding in cellular regeneration, and brings out a soft radiant glow in the skin.
Formulated with all natural oils of Rosehip, Pomegranate Seed, and Sea Buckthorn Seed, which are not only rich in antioxidants, omega-5 and other vitamins that restore skin elasticity and texture, but are also naturally anti-aging effectors that help repair sun damaged skin and hyperpigmentation.
Scented with bright and uplifting Tangerine, Geranium and Bergamot essential oils.
Paired with highly energizing Carnelian.
Volume: 30ml
No Artificial Colouring. No Synthetic Fragrances. No Nasties. 
Ingredients: Cocos Nucifera (Coconut) Oil, Simmondsia Chinensis (Jojoba) Seed Oil*, Rosa Canina (Rosehip) Seed Oil*, Punica Granatum (Pomegranate) Seed Oil*, Hippophaes Rhamnoides (Sea Buckthorn) Seed Oil, Therapeutic Grade Essential Oils (Tangerine, Geranium*, Bergamot*)
*certified organic
Usage: Not for usage under direct sunlight. Massage on skin after exposure to the sun and sea.