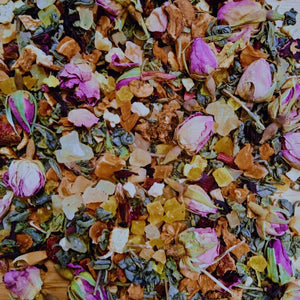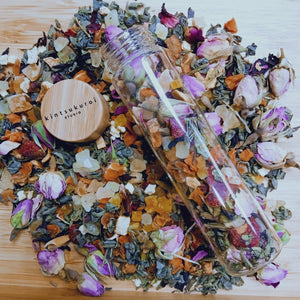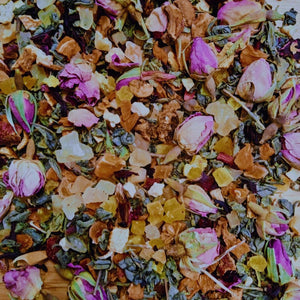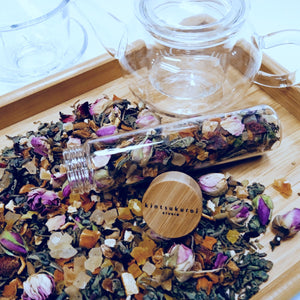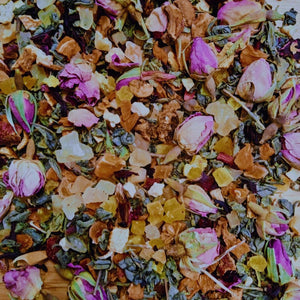 Ispahan Detox Dessert Tea
Our take on the classic Ispahan - a fruit and flower sencha tea that is as flavourful as it is cleansing. Enjoy the aromatic flavours of rose and ripe berries with a slight tang of citrus and rosella in a light, detox dessert tea.
Packaged in a Kintsukuroi Studio glass tea tube.
Ingredients: Japanese Sencha, Green Tea, Rose, Dried Strawberries, Dried Papaya, Dried Apple, Dried Orange Peel, Dried Melon, Rosella
Weight: 20g (Makes 8-10 cups of tea)
Directions: Put 1-2 teaspoons of loose leaf tea into a tea pot or tea infuser and steep for 3-5 minutes in 200-300ml of boiled water.