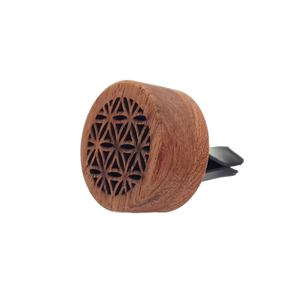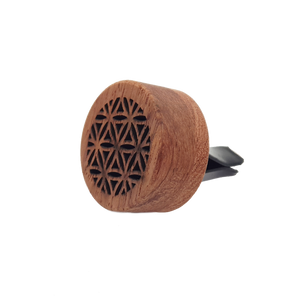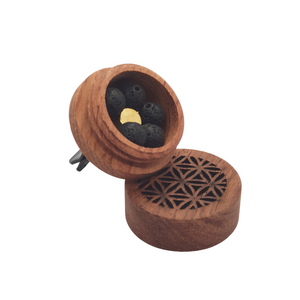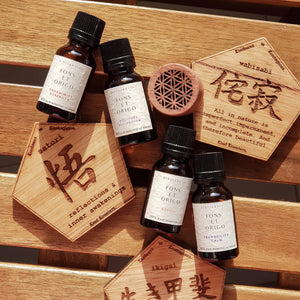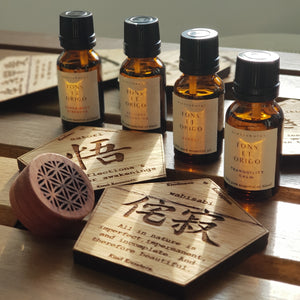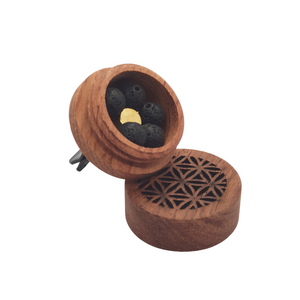 Kumiko Wood & Volcanic Rock Diffuser (Car-Friendly)
Kumiko is a Japanese woodworking artform where little foundation pieces of carved wood are meticulously pieced together by hand without glue nor nails into a tessellated geometric pattern or landscape. This wood diffuser is inspired by the symmetric patterns of kumiko.
It contains natural volcanic rock that is porous and helps regulate the diffusion rate of your favourite essential oils in addition to the wood. Enjoy relaxing and uplifting aromatherapy with this natural diffuser - a reusable, earth friendly alternative to plastic air fresheners.
Put the diffuser on your study or bedside table or in your closet, or clip it onto your car's AC vent.
Usage: Drip 5-10 drops of your favourite essential oil (adjust to personal preference) to coat surface of wood diffuser. Attach clip to AC vent if using in the car. Breathe, relax, and find joy in the little things in life.