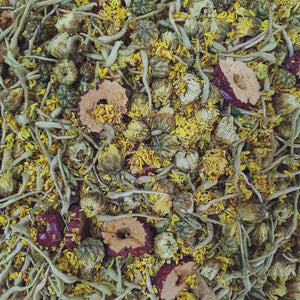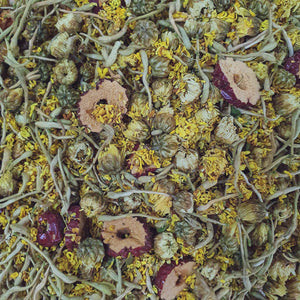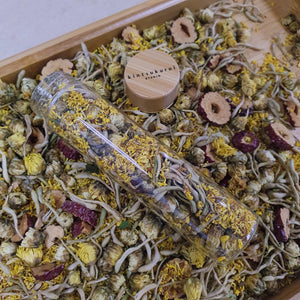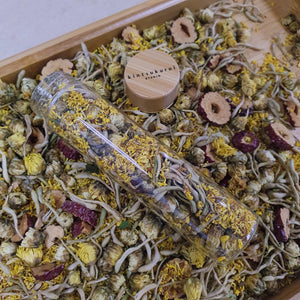 Melisande Meditation Tisane
The exquisite harmony of chrysanthemum and osmanthus - delicate earthy florals with notes of honey and apricot. Enjoy this mellow blend on a quiet contemplative afternoon spent with yourself and a book. 
Packaged in a Kintsukuroi Studio glass tea tube.
Ingredients: Chrysanthemum, Osmanthus, Honeysuckle, Red Date
Weight: 10g (Makes approx 8 cups of tea)
Directions: Put 1-2 teaspoons of loose leaf tea into a tea pot or tea infuser and steep for 3-5 minutes in 200-300ml of boiled water.