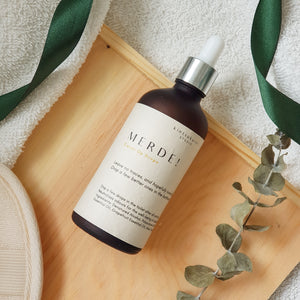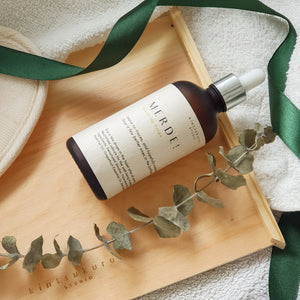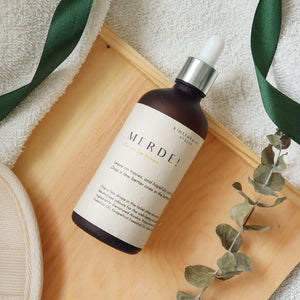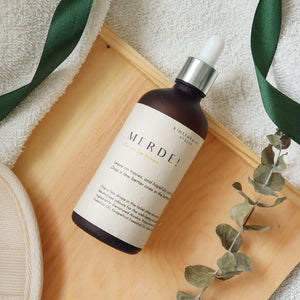 Merde! Bathroom Therapy Cover Up Drops
Blended to neutralize odours in the bathroom

Aromatherapy in the bathroom anytime

Revitalizes the air and mind

No harsh chemicals, no nasties

100ml glass dropper bottle
For Bathroom Odours:
Leave no traces, and hopefully none the wiser. These cover up drops give your guests an option to drop a few better ones in the bathroom after them. Drip a few drops in the toilet after activity. Neutralises odours for the well-being of subsequent visitors. 
For Bathroom Therapy:
The bathroom is also a place of release, relaxation, and much needed solitude that may be hard to come by in the house. When you're in need of an interlude, create a safe space for you where you can truly be with yourself, by yourself.
Fill up wash basin and drip drops in for some relaxing bathroom therapy while showering, reading, crying, or doing what you do in the bathroom.
Breathe in the calm, grounding scent of these therapy drops, and feel your mind and body align in the moment. Feel the tension and stress that has built up gently release from your being, as you are uplifted and filled with a new revitalized energy, and ready to face the world again.
Volume: 100ml
Ingredients: Denatured Alcohol, Polysorbate 80, Sweet Orange Essential Oil, Grapefruit Essential Oil, Cedarwood Essential Oil