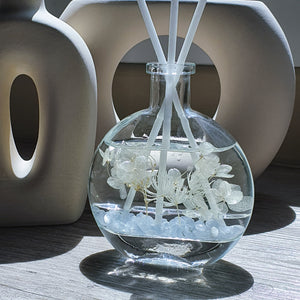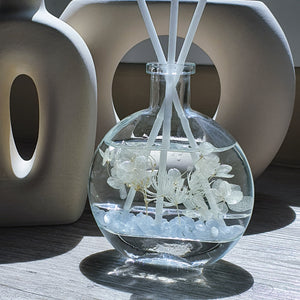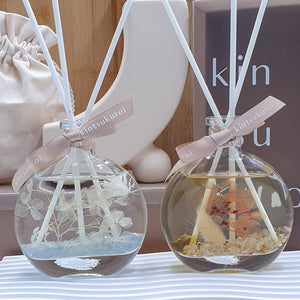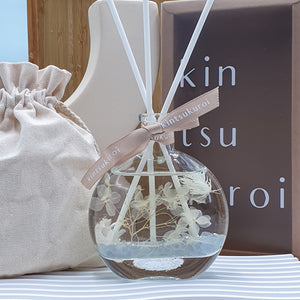 Ezo Niseko Yuki Crystal Herbarium Reed Diffuser
Take in the sights and scents of the fir trees and pinecones under the winter sun, cleansing the air and grounding the soul. Make snow angels in the light airy Niseko powder yuki snow, nature's delightful reaction when the dry cold of the Siberian Arctic tundra meets the humidity of the Sea of Japan.
Bask in the brisk salty sea breeze on the coast, and return to a soothing crackling fireplace under the full moon.
Ezo is the old indigenous Ainu name for the northern islands of Japan including Hokkaido. Niseko in the Ainu language means "river which runs around the bottom of a sheer cliff". The Ainu were complex hunter-gathers who held a strong sense of spirituality with the natural world. 
Scent profile: Ozone, Fir, Pinecone, Green Fig, Cucumber, Sea Salt
With celestite, dried botanicals and silver 'snow' flakes. Celestite is a gentle soothing crystal that helps us connect with our spiritual side. It cleanses and purifies the surrounding energy. 
Comes with a Kintsukuroi Studio cotton drawstring pouch in a gift box. Best used with our premium fibre reeds (included).
Volume: 120ml