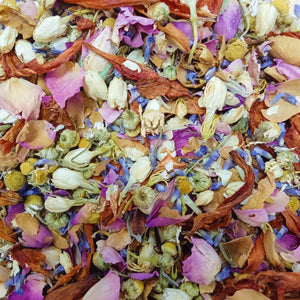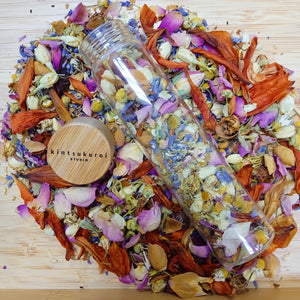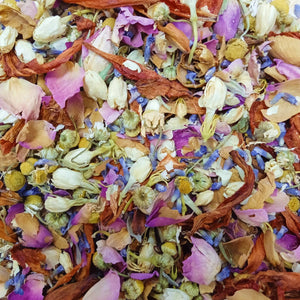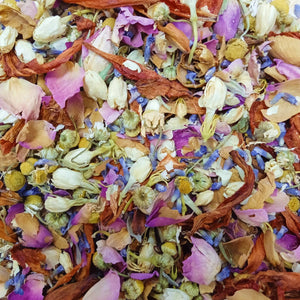 Nocturne N°1 Calming Tisane
A calming caffeine-free flower blossom tea that is essential to your pre-bed ritual. Relax the mind and calm the senses with this soothing flower tea for a good night's rest.
Packaged in a Kintsukuroi Studio glass tea tube.
Ingredients: Chamomile, Lavender, Jasmine, Rose and Lily Petals
Weight: 10g (Makes 8-10 cups of tea)
Directions: Put 1-2 teaspoons of loose leaf tea into a tea pot or tea infuser and steep for 3-5 minutes in 200-300ml of boiled water.