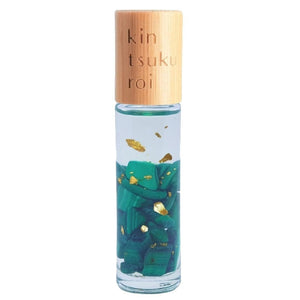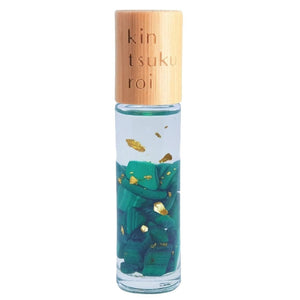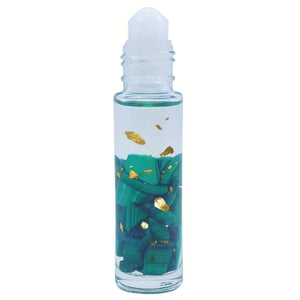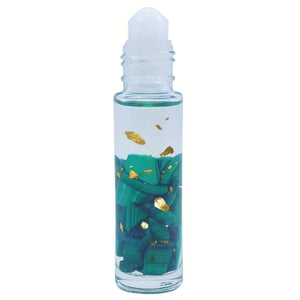 Onna Bugeisha | Warrior Women Crystal Oil (IWD SPECIAL)
"My soul is fierce, my heart is brave, and my mind is strong."
- Celebrating Women and Challenging The Status Quo -
Malachite infused essential oil blend with a clear quartz roller ball to clear and cleanse negative energies and activate conscious positive action in times of change and transformation.
The Onna Bugeisha were the trailblazing female warriors of pre-modern Japan who received similar training in martial arts and strategy as the male-only samurai. Well-versed in the art of war, these equally fearless and skilled women led armies and fought in battle alongside their male counterparts.
Specially created for International Women's Day, this exotic oriental blend of Yuzu, Sandalwood and Pink Peppercorn celebrates the spirit of the strong independent woman - in encouraging responsibility of our emotional and mental growth, recognizing inner strength, and having the courage to chase her dreams and take her destiny into her own hands.
Scent profile: Zesty citrus with aquatic marine notes, musk, warm wood with overtones of spice.
Directions: Roll on wrists, temples, or behind ears. Roll on palms and rub together, cup hands over nose and inhale deeply. Feel the scents and crystals transform and empower the soul.
Ingredients: Fractionated Coconut Oil, Jojoba Oil, Therapeutic Grade Essential Oils (Yuzu, Pink Peppercorn, Sandalwood), 24K Gold.
Bottle volume: 10ml
Comes with a french linen pouch. Tell the brave warrior women that you know, how appreciated and wonderful they are.
All Natural. No Nasties. No Synthetic Fragrances.