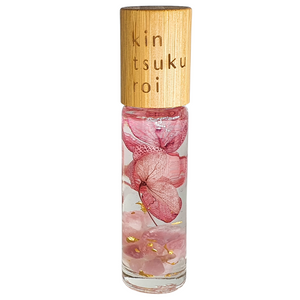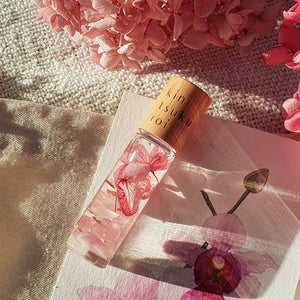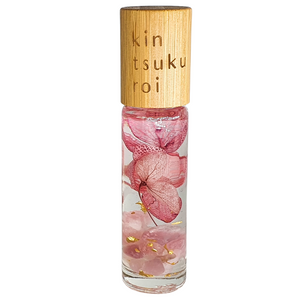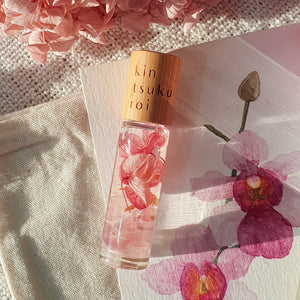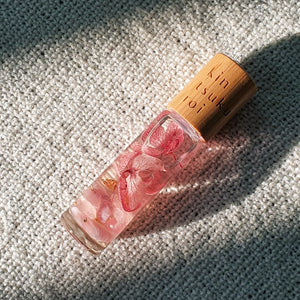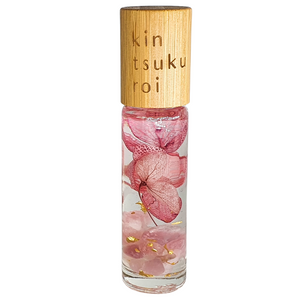 Singapura Joaquim Crystal Oil
"In remembering my roots, I am humbled and grounded when 

embarking on a new path

. Where I am headed is just as important as where I came from."
- Celebrating And Remembering Our Origins -
Strawberry Quartz and mauve lilac Hydrangea flower infused essential oil blend with an amethyst roller ball to gain insight on how the past shapes the future, and remembering the importance of humility and unity when reflecting on how far we've come.
Specially created for Singapore's National Day, this soft floral blend is inspired by the national flower, the Joaquim Orchid. It is a free flowering orchid hybrid known for its vibrant beauty and resilience. The Joaquim Singapore Orchid Blend is a delicately nuanced soft floral with undertones of honey spice and musky amber, bringing comfort and calm to the senses.
Scent profile: Soft florals of orchid, white jasmine and neroli, with subtle honey spice tones of saffron, and the earthiness of patchouli, labdanum and amber
Directions: Roll on wrists, temples, or behind ears. Roll on palms and rub together, cup hands over nose and inhale deeply.
Ingredients: Fractionated Coconut Oil, Jojoba Oil, Therapeutic Grade Essential Oils (The Joaquim Singapore Orchid Blend), 24K Gold.
Bottle volume: 10ml
Comes with a french linen pouch.
All Natural. No Nasties. No Synthetic Fragrances.