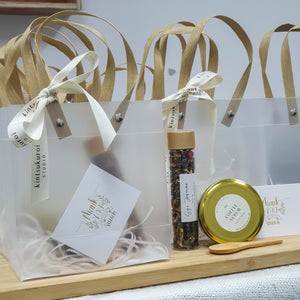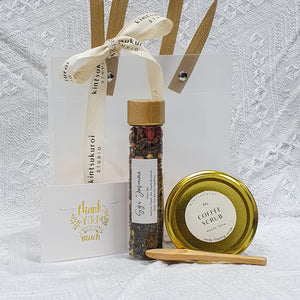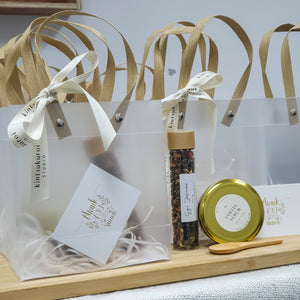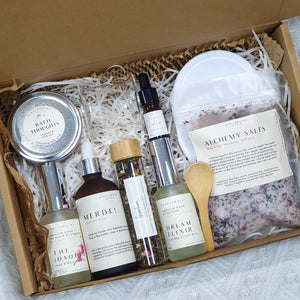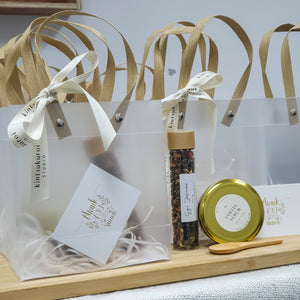 Bulk Gifting Sets
A little token of appreciation for those who have stood by one another through the journey together.
View the set here!
Each gift set includes:
1 x Your Choice* of Body Scrub
1 x Your Choice* of Tea or Tisane
1 x Gift Bag Packaging
1 x Customized Message Card
*Not sure which to pick or fancy a surprise? Let us select for you.
Minimum of 5 sets for bulk gifting purchase.
Drop us a message for product/gift set customisations!