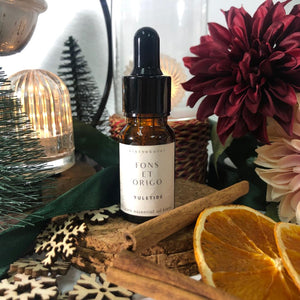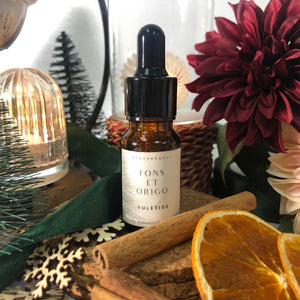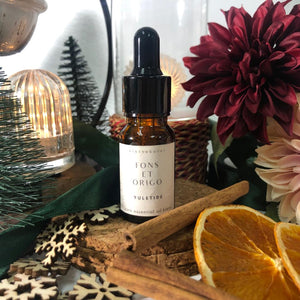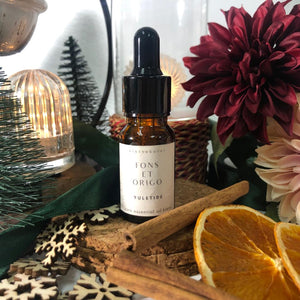 Yuletide Essential Oil Blend (XMAS SPECIAL)
Of warm spice, zesty citrus, and a wholesome end to the year in celebrating the yuletide spirit of giving, sharing, and being grateful for all that we are blessed with. A blend inspired by mulled wine, Christmas pudding, and mistletoe:
Cinnamon*

Sweet Orange*
Vanilla*
French Cypress

Peppermint
*certified organic
Shop our Essential Oil Starter Kit here.
Volume: 5 / 10 / 15ml
Ingredients: Therapeutic Grade Essential Oils (Cinnamon Bark*, Sweet Orange*, French Cypress, Peppermint), Vanilla Oleoresin*
Usage: Add 5-10 drops per 10ml of carrier oil for massage. Add 8-10 drops to bath tub for bath time meditation. Add 2-3 drops per 100ml of steaming water and practise deep inhalation for 5 minutes. Suitable for use in diffusers, nebulizers, and oil burners.