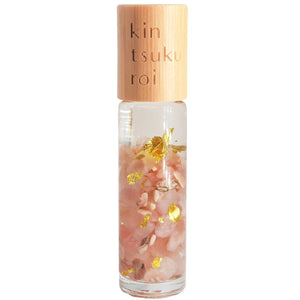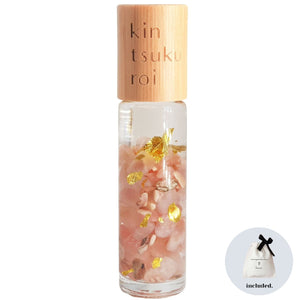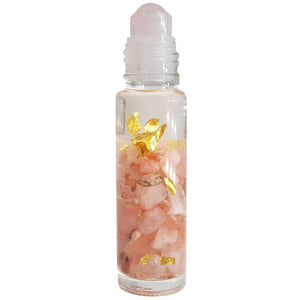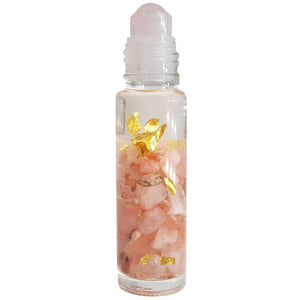 Compassion | Love Crystal Oil
"I open my heart to give and receive love.
I forgive myself and release the past."
- Self-love, self-worth, healing & forgiveness -
Rhodochrosite & Rose Quartz infused essential oil blend with a rose quartz roller ball for a gentle giving love. Purifies and opens the heart to let go of feelings of fear and anger, and welcome forgiveness and trust to relationships. This healing blend helps impart strength to turn grief into wisdom. Floral with notes of citrus and wood.
Directions: Roll on wrists, temples, or behind ears. Roll on palms and rub together, cup hands over nose and inhale deeply. Feel the scents and crystals calm and soothe the soul.
Ingredients: Fractionated Coconut Oil, Jojoba Oil, Therapeutic Grade Essential Oils (Lavender, Lemon Myrtle, Bergamot, French Cypress, German Chamomile), Rose Absolute, 24K Gold.
Bottle volume: 10ml
Comes with a french linen pouch.
What do you do when you finish using the oil in your roller? Click here to find out.
All Natural. No Nasties. No Synthetic Fragrances.