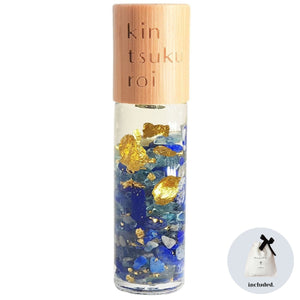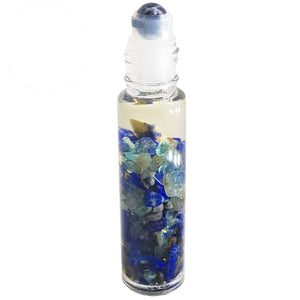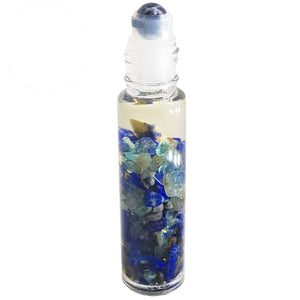 Tranquility | Calm Crystal Oil
"I look in the mirror and see
the one person who can change my life."
- Insight & wisdom through the mind's eye -
Lapis Lazuli & Apatite infused essential oil blend with a Lapis Lazuli roller ball for insight, truth and self-perspective. Assists in seeing existential truth and purpose, and a deeper understanding of the self.
Directions: Roll on wrists, temples, or behind ears. Roll on palms and rub together, cup hands over nose and inhale deeply. Feel the scents and crystals unify and support the soul.
Ingredients: Fractionated Coconut Oil, Jojoba Oil, Therapeutic Grade Essential Oils (Ylang Ylang 1st, Lavender, Niaouli, Grapefruit, Lemon), 24K Gold.
Bottle volume: 10ml
Comes with a french linen pouch.
What do you do when you finish using the oil in your roller? Click here to find out.
All Natural. No Nasties. No Synthetic Fragrances.