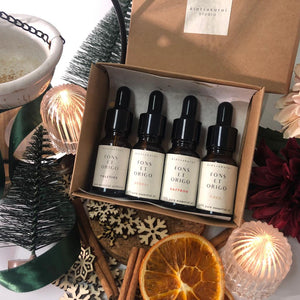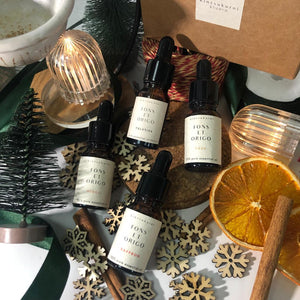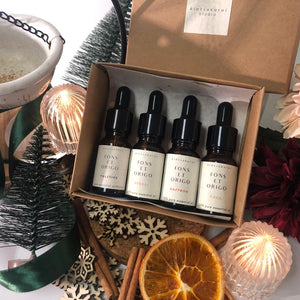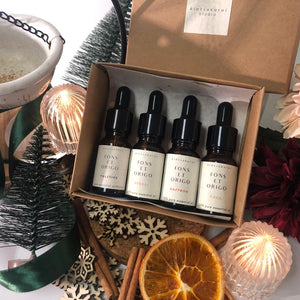 First Dawn Essential Oil Starter Set
An introductory selection of 4 well-rounded pure essential oils that bring calm and relaxation to your home. The perfect gift this season for a friend or loved one who has yet to or is just starting to find out the wonderful effects that ambient scents and aromas have on our mood and wellness.
Each starter set includes a 5ml or 10ml bottle of each of the pure essential oils below:
*certified organic

With Complimentary Card and Gift Packaging. All natural, no harsh chemicals, no nasties. Selection of essential oils will be updated periodically.
Volume: 4 x 5ml, 4 x 10ml
Ingredients: Therapeutic Grade Pure Essential Oils
Usage: Add 5-10 drops per 10ml of carrier oil for massage. Add 8-10 drops to bath tub for bath time meditation. Add 2-3 drops per 100ml of steaming water and practise deep inhalation for 5 minutes. Suitable for use in diffusers, nebulizers, and oil burners.