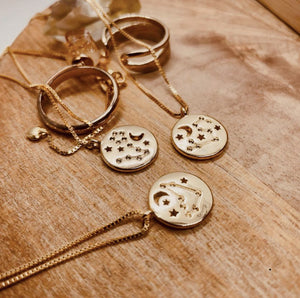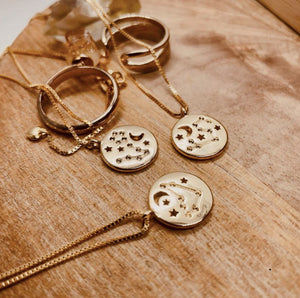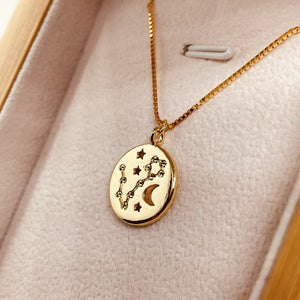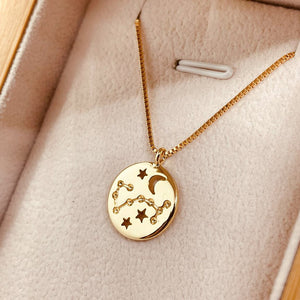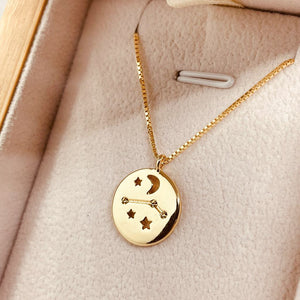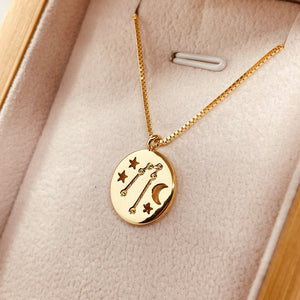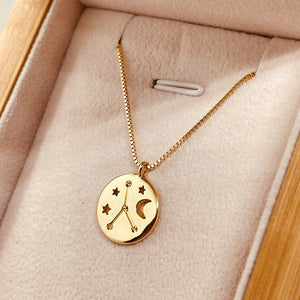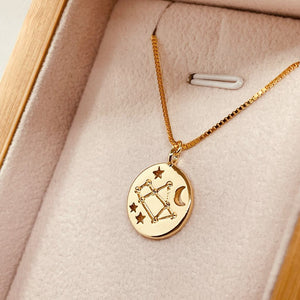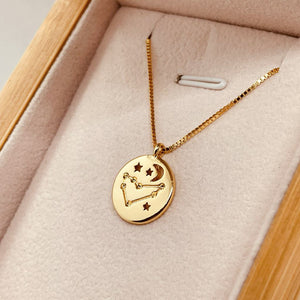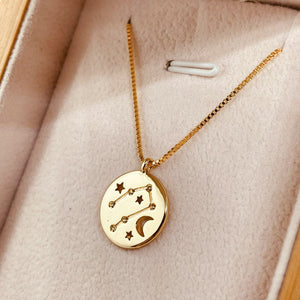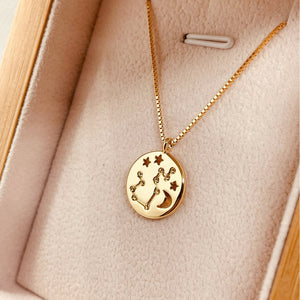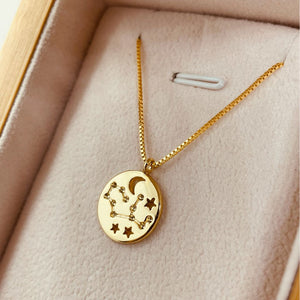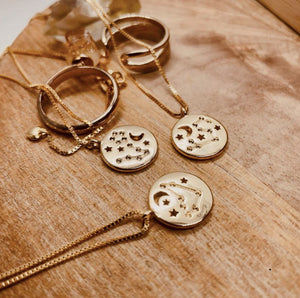 Asteria of the Stars Constellation Bracelet
Asteria, the Titan goddess of falling stars, had a stellar beauty that was as radiant, mystical, and unobtainable as heavenly stars in the night. She as a Titaness of the dark skies, is associated with divinations of the night through dreams, known as oneiromancy, and the stars, known as astrology. A peek into the subconscious of the mind, a window looking into the cosmic soul.
Featuring the constellation of your star sign on a minimal monochrome gold bracelet that is understatedly charming and perfect for everyday wear. A hypoallergenic 925 Sterling Silver pendant and adjustable box chain bracelet plated with 14K Gold.
Comes in a premium Kintsukuroi Studio cushion padded bamboo jewellery box with a message card. Complimentary brown paper gift bag included. 
Wear the stars on your sleeve 🌠🔮 and receive what the cosmos has to offer with an open heart and soul. 
Click here for more information on how to care for your S925 jewellery.
Bracelet Circumference: 23cm (adjustable length)
Material: 14K Yellow Gold Plated 925 Sterling Silver
This is also available as a necklace - click here for more details.