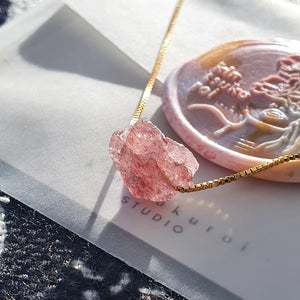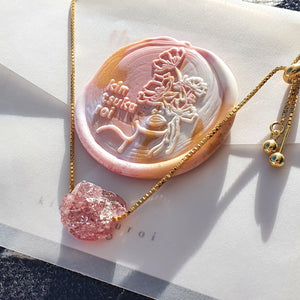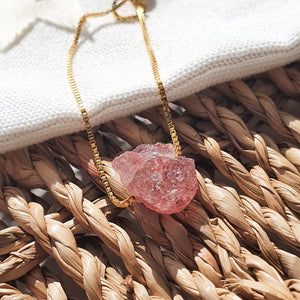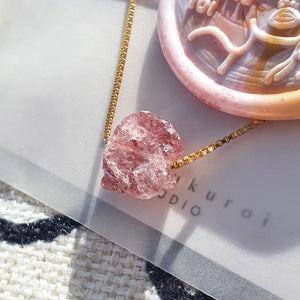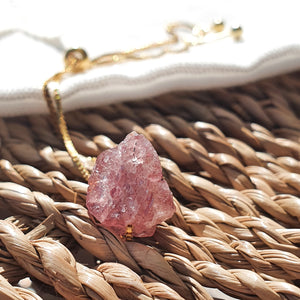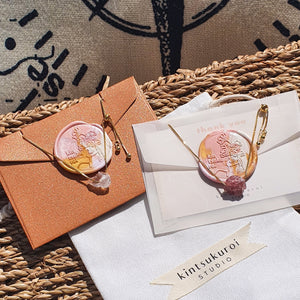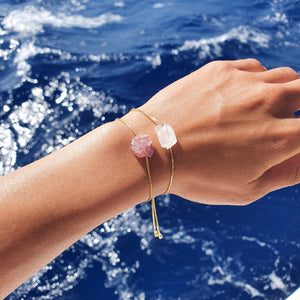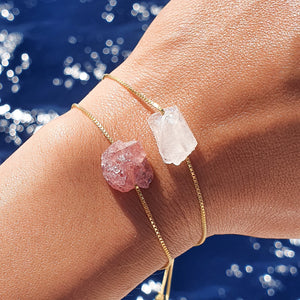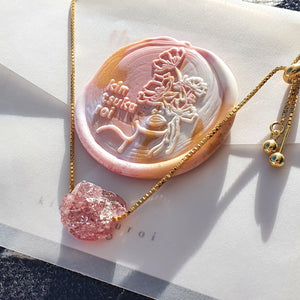 Crystal Komboloi Anxiety Bracelet/Necklace - Strawberry Quartz
Inspired by komboloi or Greek worry beads, this raw crystal serves as a self-soothing stress reliever with just one bead to center and calm your thoughts.
Gently rub the stone when you have any feelings of worry or anxiety, to remind you that you are exactly where you need to be now, and above all to listen to your heart.
For: The One On A Journey Of Emotional Healing
Strawberry Quartz is a balancing heart healer stone that opens channels of communication between all beings, allowing positive energies to flow through to better understand your feelings and those of others, bringing forth empathy, compassion and kindness. Release past traumas and negative energy blockages that are holding you back on your path of emotional discovery and healing.
Cleanse your energy and wear your daily intentions on your sleeve ♡
Includes:
1 x Raw strawberry quartz stone on a hypoallergenic 925 Sterling Silver adjustable box chain plated with 14K Gold
1 x Kintsukuroi Studio Cotton Drawstring Pouch
1 x Wax Sealed Envelope With Description Card and Message Card
Click here for more information on how to care for your S925 jewellery.
Bracelet Circumference: 23cm (adjustable length)
Necklace Circumference: 45cm (adjustable length)
Material: 14K Yellow Gold Plated 925 Sterling Silver
Do note that each crystal is naturally different in shape, size, colour and inclusions. Also available in Clear Quartz, Amethyst and Green Aventurine.