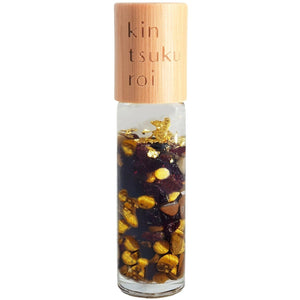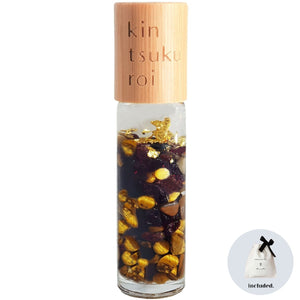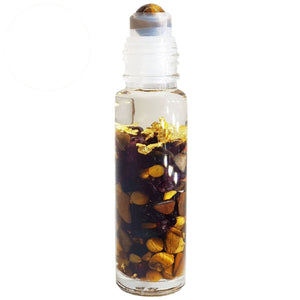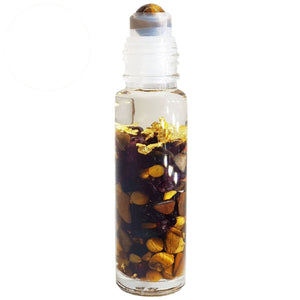 Equanimity | Strength Crystal Oil
"I am proud of the scars in my soul, for each tells a story - of battles fought and demons conquered."
- Grounding energy & resilience of the mind -
Tiger's Eye & Red Garnet infused essential oil blend with a tiger's eye roller ball to stay strong and grounded in overcoming fear and recovering from trying circumstances. Scars are a sign that you had been hurt, a sign that you have healed. Recognize the strength in our scars, in being more beautiful for having been broken. A warm spicy blend with notes of sweet vanilla.
Directions: Roll on wrists, temples, or behind ears. Roll on palms and rub together, cup hands over nose and inhale deeply. Feel the scents and crystals motivate and empower the soul.
Ingredients: Fractionated Coconut Oil, Jojoba Oil, Therapeutic Grade Essential Oils (Cinnamon Bark, Frankincense, West Indies Bay, Sweet Orange), Vanilla Oleoresin, 24K Gold.
Bottle volume: 10ml
Comes with a french linen pouch.
What do you do when you finish using the oil in your roller? Click here to find out.
All Natural. No Nasties. No Synthetic Fragrances.