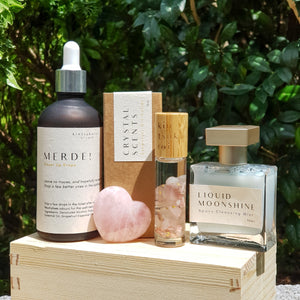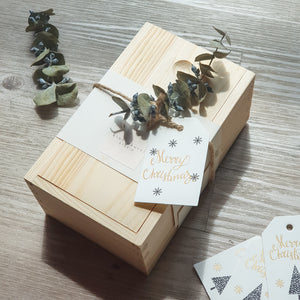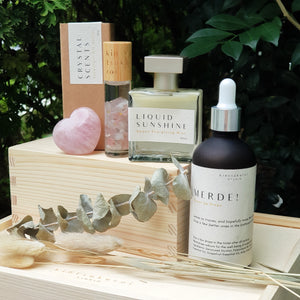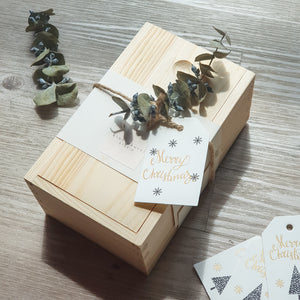 Jupiter Skies Gift Box
When the sun goes to rest and the stars come out to shine. What would life be where the skies are not blue and the clouds are not grey? An interstellar connection with the cosmic soul; true wisdom is in knowing we know nothing. A special gift for a loved one of therapy through aroma, for the festive season and welcoming the new year.
Each gift box includes:
1 x Your Choice* of Crystal Essential Oil Roller 
1 x Liquid Sunshine Energizing Mist or Liquid Moonshine Cleansing Mist
1 x Merde! Toilet Therapy Drops
1 x Rose Quartz Crystal Heart 💗 
1 x Handcrafted Dovetail Carpentered Wooden Box 
1 x Handwritten Message Card
*Not sure which to pick or fancy a surprise? Let the universe's intuition choose for you. The crystals that share your vibrations will naturally come to their place by your side.
No Nasties. No Synthetic Fragrances.